ABOUT THIS EVENT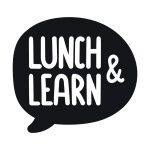 A lunch series for BCIT employees facilitated by Diversity Circles and Communication Department Faculty.
Lunch will be provided. ASL interpretation available upon request.
Language Diversity at BCIT: Strengths-based Strategies for our Students
Do You Know? What percentage of first-term BCIT students can read and write in more than one language? How many languages are used at BCIT? When did students start learning English?
In a sample of 438 first-term students from four different Schools
56% of the students are literate in more than one language
27% of the students feel most confident using a language other than English
21 different languages (excluding English) were identified as the languages students feel most confident using
37% of the students said they started learning English at the age of six or older
42% said they use English 100 percent of the time, while 22% said they use English about 50 percent or less of the time.
Facilitator: Nathan Devos, Communication Faculty
Nathan will update us on the results of his current major study measuring general English proficiency levels in BCIT first-term students, including a 15-question student survey about their language and educational backgrounds.
As a community, BCIT will benefit from a better understanding of the linguistic diversity and language proficiency levels of students as they begin their studies at BCIT. A strengths-based model would include post-admissions language diagnosis together with specific supports for students who may find themselves struggling through their studies because they're still developing their English language skills.
For everyone, our first language helps forge our identities, self esteem, sense of community, and resiliency. This lunch and learn will encourage evidence-based, positive, empathic and innovative responses to language diversity in our student population.
Nathan spent seven years as an adjunct instructor in a Teaching English as a Foreign Language (TEFL) program in Germany and completed his doctorate in Content and Language Integrated Learning (CLIL) before returning to Canada. He's been teaching at BCIT since 2015 where he has become interested in English language assessment, diagnosis, and support. The project he is currently working on is called, "Measuring First-Term Students' General English Language Proficiency." The long-term goal of this project is to diagnose and support students who struggle with English post-entry.
Tickets are not yet available.