ABOUT THIS EVENT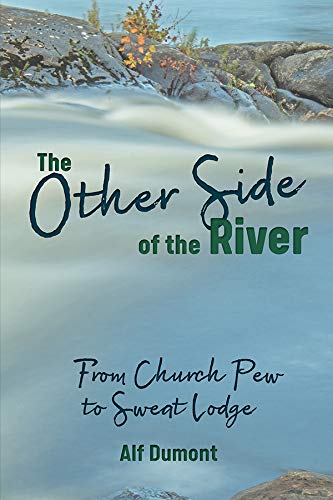 In 2020 Elder Alf Dumont released his memoir, The Other Side of the River: From Church Pew to Sweat Lodge. In his book he writes:
 "The title references these two struggles of identity: trying to find identity, and even clarity, as a person of Indigenous and mixed European descent; looking for clarity as a person who carries a Christian spiritual understanding and an Anishinaabe spiritual traditional understanding. We pursue this discernment amidst all the voices that speak and tell all of us who we are and who we should be; we hear our own voice challenging us about how we identify – who we think we are – as we journey through life."
This event will be an opportunity to sit in circle with other BCIT community members to listen, learn, and share stories about identity in order to foster cross cultural understanding, cultural humility, and empathy. Attendees will be invited, but not required, to share stories, thoughts, or ask respectful questions in order to build understanding and empathy around the complicated issue of identity.
Special Guest Biography
Alf Dumont's Ojibwa name is Biidaaban Migizi. He has served in the United Church of Canada for 40 years as a minister and as director of the Dr. Jessie Saulteaux Resource Centre (a theological training centre for First Nations people entering ministry), among other positions. He also is an Elder at BCIT. He works to help build bridges of understanding between Christian and traditional Ojibwa spiritual ways.
"I have come to the conclusion that my spiritual experiences are my own. They are not the spiritual experiences of others.  My understanding and interpretations of all spiritual teachings are filtered through my own individual spiritual experiences.  My theology and my spiritual interpretations are just that, my own.
 I share that understanding to help others on the journey. I do not ask anyone to follow my theology or my spirituality.  I ask, instead, that people develop their own theological or spiritual directions based on individual spiritual experiences and individual understanding of the truth."
Register
Register below and a calendar invite will be provided to you prior to the event. Note that registration is limited to the first 60 people.
ASL interpretation will be provided. Please let us know if you have any additional accommodation needs to participate. As light refreshments will be served, please let us know if you have any allergies or dietary restrictions. This session is open to BCIT staff, faculty, and students, along with BCIT alumni, Faculty & Staff Association staff, and Student Association staff.
Expectations for Behaviour
Diversity Circles has always benefitted from the empathy, sincerity, and respectful curiosity of our community, and this has helped create events and initiatives where we hold productive and authentic discussions, advancing our knowledge and utilization of equity, diversity, and inclusion principles.
As our events and initiatives continue to reach out to diverse audiences we realize that having a set of expectations for behaviour will help maintain the accountable, respectful spaces our community has come to expect from Diversity Circles events and initiatives.
Please take the time to review our Expectations for Behaviour prior to your upcoming participation.
Tickets are no longer available.