ABOUT THIS EVENT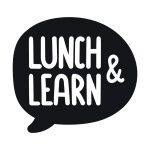 A lunch series for BCIT employees facilitated by Diversity Circles and Communication Department Faculty.
Lunch will be provided. ASL interpretation available upon request.
Culture & Communication: Identifying and breaking down the barriers to promote mindful and effective communication between you and students.
Topics include:
Personal & generational culture
Introverts and extroverts
Mindful listening
Communication style preferences.
Facilitator: Laurie Izgerean, Communication Faculty
Laurie's passion for intercultural communication was inspired by her Grade 8 teacher. He facilitated a true understanding of multiculturalism when he took the class to several Toronto neighbourhoods where she experienced diverse people and places first-hand. This transformative learning experience awakened her curiosity further, and led to a decade-long immersion into local First Nations cultures and communities. Through academic study and a network of Indigenous family and friends, she became a temporary Research Assistant for the Chippewas of Rama First Nation under the direction of then Communications Director, Dennis Martel.
To expand her understanding of diverse people and cultures further, she acquired a Teaching English as Foreign/Second Language Certificate through the University of Toronto and volunteered at the Barrie Literacy Council to tutor at-risk youth and marginalized adults in reading and writing skills.
In March 2005, Laurie joined the Corporate Training Division of Durham College/University of Ontario Institute where she both designed and facilitated hundreds of product and sales training programs for the automotive industry. The decade-long position as a Senior Learning and Development Specialist provided her with a wealth of opportunities to discover her favourite part of teaching; to differentiate the content and method of delivery to meet the learning needs of each group she met – from Halifax to Winnipeg to Nanaimo.
In late 2014, she made the move to the west coast permanently, and joined BCIT in July 2015 as a contract Communication Instructor. She has an extensive teaching portfolio, including Comm 7100, Intercultural Communication, and teaches for three different Schools at BCIT.
Tickets are not yet available.